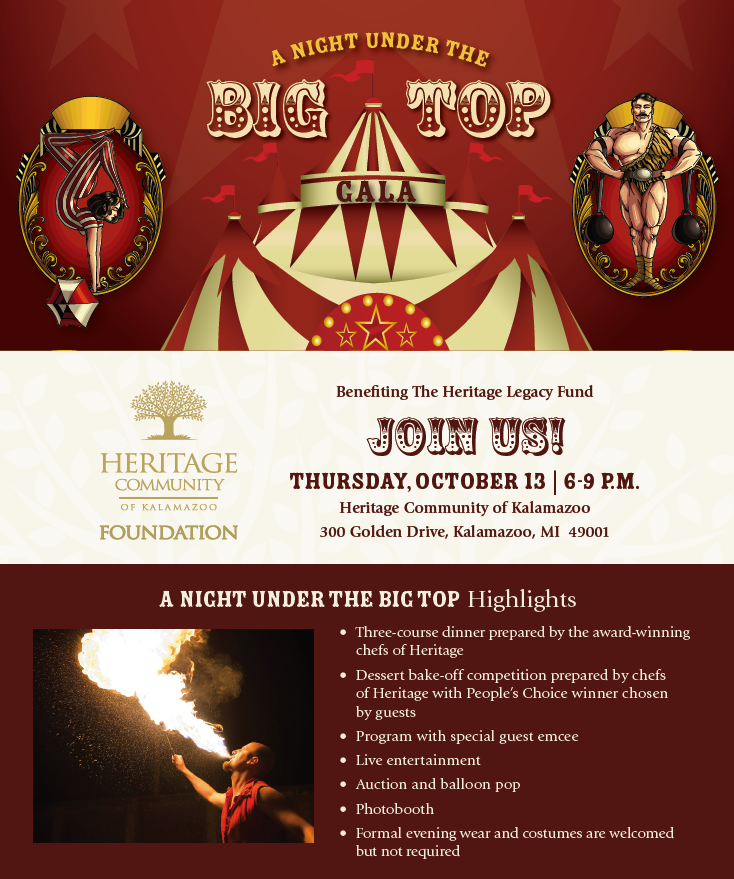 Fall is quickly approaching and so is the Annual Heritage Community of Kalamazoo Foundation Gala!
You are invited to join us on October 13 for A Night Under the Big Top at Heritage Community, a delightful evening of entertainment, food, and fun in support of the Legacy Fund.
The Legacy Fund assures care and accommodation to all residents – regardless of changes to their health or financial status. This is Heritage Community's promise to our residents and has been since our founding in 1945.
If you are interested in supporting the Legacy Fund as a Gala sponsor, attendee, or individual donor—and we hope you will—please complete the RSVP and someone will contact you shortly.
Visit our event page here to learn more.
We look forward to seeing you for A Night Under the Big Top at Heritage!